The
Elephant House
at the
Cincinnati Zoo and Botanical Garden
was built in 1906 and designed by James W. McLaughlin. It is the world's largest complete-concrete animal buidling of it's kind. It is 100 ft long, 70 ft wide, and 70 ft tallFor all the years the building has been used, it has always exhibited elephants. When the building opened it was originally the
Herbivora House,
displaying creatures like kangaroos, rhinos, hippos, bison and of course elephants. The building has gone through a few renovations in 1982, 1997, and 2008. In the year 2000,
Vanishing Giants
opened to the public featuring
giraffes
,
okapis
, and the
elephants
that reside at the zoo today. In 2007-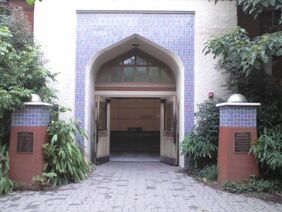 2008, the zoo opened
Giraffe Ridge,
which was located near the Elephant House and de-expanded the area, taking out the giraffes and the okapis and building them new homes around the zoo. During this renovation camels joined the attraction for only one summer along with cheetahs. Around May 2008,
Elephant Reserve,
as it is known today, opened. It now features four of the zoo's
elephants
; cows
Schottzie
,
Mai-Thai
,
Jati
,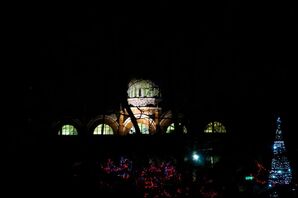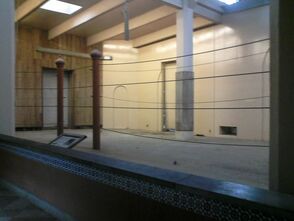 and bull
Sabu-hit
. It was put under the National Landmark list in 1975.
Community content is available under
CC-BY-SA
unless otherwise noted.