Harapan is a Sumatran rhinoceros that was born at the Cincinnati Zoo on April 27, 2007. He is currently at the Los Angeles Zoo and Botanical Gardens after coming from the White Oak Conservation Center in Florida.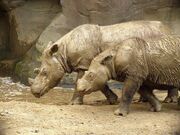 The name Harapan means "hope" in Indonesian, as he was the third spark of hope for this species to help it from extinction. He was the Cincinnati Zoo's third Sumatran rhino baby, and the second son of the world famous, deceased Emi. His father is Ipuh and Harapan also has two other siblings, sister Suci (2004), and Andalas (2001).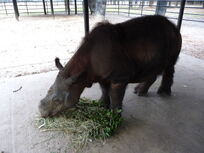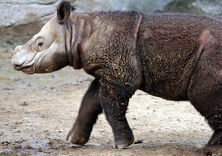 Community content is available under
CC-BY-SA
unless otherwise noted.