Suci is a
Sumatran Rhinoceros
that was born at the
Cincinnati Zoo and Botanical Garden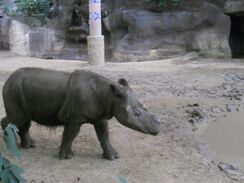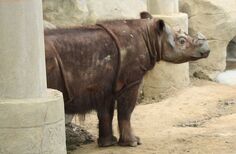 on July 30, 2004 (7 years-old) and still resides at the zoo today. Her parents are the famous deceased mother Emi, and still healthy father Ipuh. She was the the second of three Sumatran rhino born at the zoo and one of the first ever in captivity. The name Suci means "sacred" in Indonesian.
She weighed at 70 pounds at birth and is near 1300 pounds. Her birth was historic because it was the first time scientists have been able to twice impregnate a female in captivity, thanks to methods developed at the Cincinnati Zoo.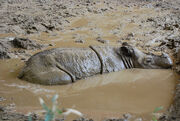 Community content is available under
CC-BY-SA
unless otherwise noted.